Back in 2005 we set up virtco.com to provide a cloud-based secure email service, at that time nobody had heard of "the cloud".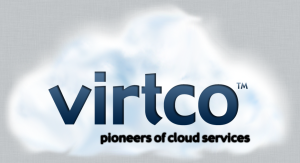 Since virtco's inception we've blocked millions of spam and virus infected emails and provided a very reliable email service maintaining an average uptime in excess of 99.999%. In 2012 the Virtco brand launched two new services, virtco domain services and virtco billing cloud. Since then we have transferred our web hosting and database hosting services from DGC to the Virtco brand.
The virtco domain servcies store enables our customers to instantly register their own
domain names from a huge selection of TLDs (top level domains) as well as premium domain names.
Virtco billing cloud wasn't quite right, so we discontinued it 2012 and have since completely redeveloped the underlying software, rebranding it as VirtcoCB.
In 2012 we introduced introduced a fully functional accounting and enterprise resource planning (ERP) system called VirtcoERP.
In 2020 we will launch our customer relationship management (CRM) offering VirtcoCRM