Automate Business Processes
Elevate your business with our SME-focused robotic, digital, and intelligent process automation accelerator. We help you build a successful strategy and develop the right solution for your business.
Our accelerator program is specifically designed to help SMEs like yours gain a competitive edge by leveraging the latest technologies in robotic, digital, and intelligent process automation. We understand that staying ahead in today's business landscape is crucial, and our program is designed to help you do just that.
We have extensive experience in all aspects of automation, including robotic process automation (RPA), digital process automation (DPA), and intelligent process automation (IPA). We'll work closely with you to understand your specific needs and develop a customized solution that will help you achieve your business goals.
The accelerator is designed to be fast-paced and results-driven, with a focus on delivering tangible benefits to your business as quickly as possible. We'll provide you with all the tools, resources, and support you need to automate repetitive tasks, streamline end-to-end business processes, and make better decisions with AI-powered insights.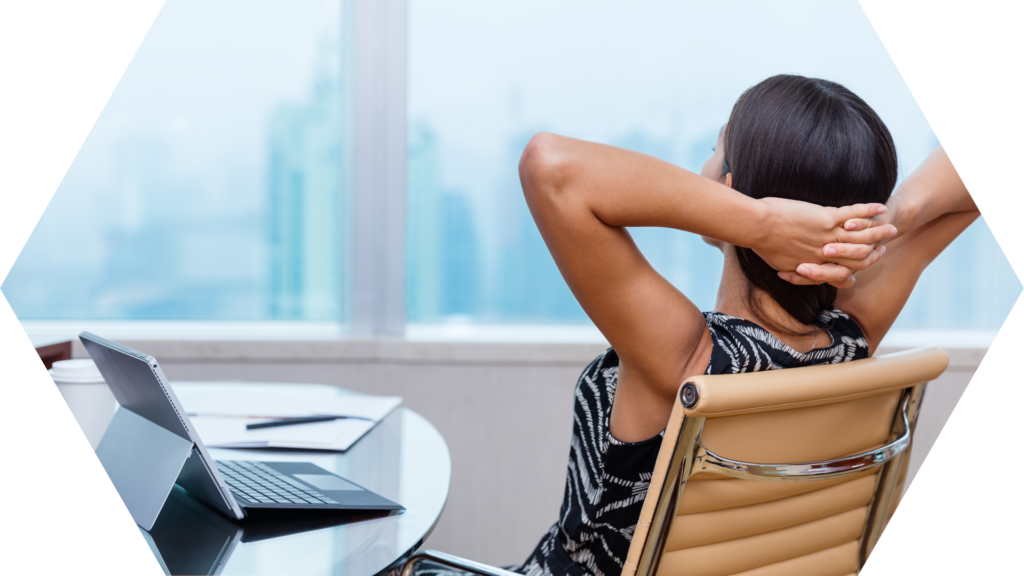 Here's what you can expect from our program:
A comprehensive assessment of your current business processes and automation readiness
A customized automation strategy tailored to your specific needs
A dedicated team of experts to guide you through the implementation process
A series of workshops to ensure your team is fully equipped to identify new opportunities for automation
On-demand training sessions enable your team to maintain and adapt the new automation solutions
Ongoing support and guidance to help you achieve your desired business outcomes
The virtco® Accelerator
The virtco® proven digital accelerators contain costs and limit business disruption. Our consultative approach helps you to identify the specific pain points that are holding your organization back and then provides a customized solution that addresses those issues.
Whether you are looking to improve communication and collaboration, automate repetitive tasks, or migrate to the cloud, our team has the expertise to help you achieve your goals.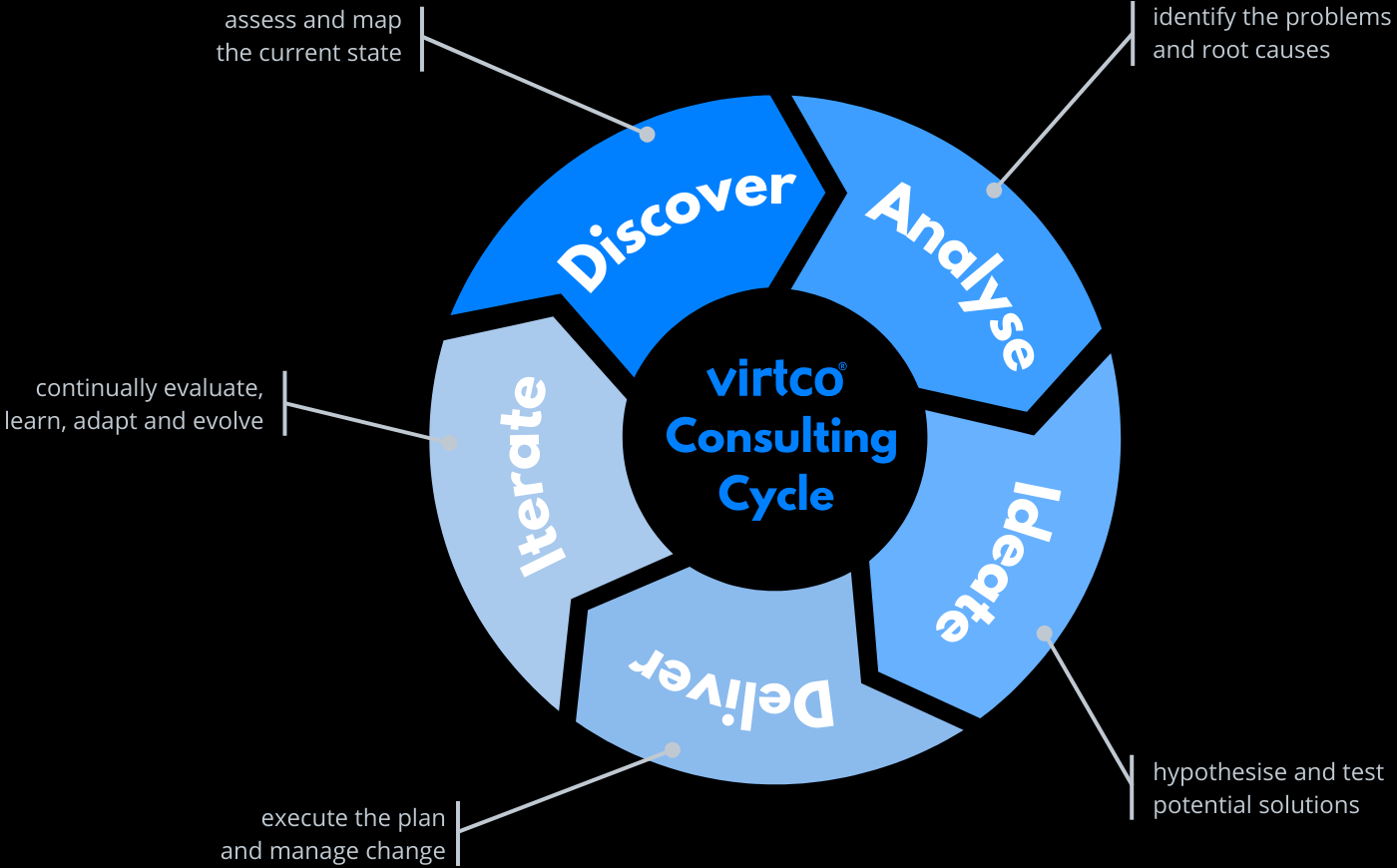 Book An Initial Consultation
To determine if we offer the right solution to your business challenge, use the button to start the conversation and get to know us.
Now, you have a simple decision to make, click the button to start the conversation, or don't click the button. Both decisions are risk-free, but only one of them will help you achieve your goal. So, which risk-free decision do you think will be more likely to get you to where you want to be?
You have nothing to lose.